The Virtual Office
April 04, 2019 | BY Simcha Felder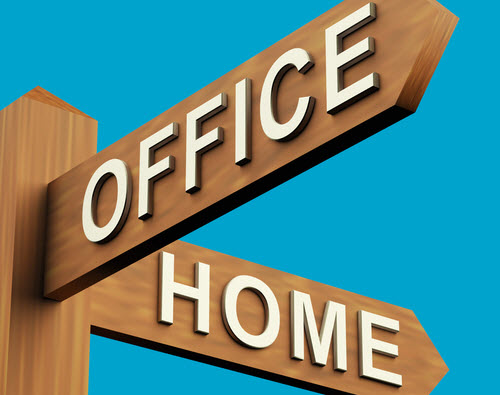 A maxim of business is that a company's hiring and staffing policies will be what make it or break it in the long run. The right people are any company's greatest asset. Executives and managers go to great lengths to find, hire, train, motivate and retain the best employees. The expense of a good employee is the cost of business and avoiding employee turnover is priceless.
An emerging business trend is poised to revolutionize how businesses hire and employ the right people. According to GlobalWorkplaceAnalytics.com, work-from-home, among the non-self-employed, has grown by 140% since 2005, nearly 10x faster than the rest of the workforce. In the largest year over year growth since 2008, the telecommuter population grew by 11.7%, with 4.3 million employees (3.2% of the workforce) now working from home at least half the time. Feeding or following the trend, forty percent more U.S. employers now offer flexible workplace options than they did five years ago.
Studies are showing numerous benefits to employers. A 2014 Stanford study showed that call center employees increased productivity by 13% when they worked from home. A similar study by the University of Texas found that telecommuters worked on average 5-to-7 hours longer than their in-office counterparts.
Telecommuting employees tend to be much happier than their in-office counterparts, and happy employees are more likely to stay in their position, decreasing turnover. Work quality and loyalty are positively impacted by improved work life balance. With an estimated savings between $2,000 and $7,000 a year, happier telecommuting employees are the result of less stress and more money.
Employers' bottom lines stand to benefit as well. It is projected that companies would save approximately $11,000 annually on each employee who telecommutes. So what is the potential bottom line impact? If people with compatible work chose to work from home just half the time the savings to businesses nationally would total over $700 Billion a year.
The policy isn't without its potential pitfalls, and companies considering it should prepare appropriately. Direct oversight needs to be replaced with clear guidelines, performance benchmarks and strong communication tools to keep telework employees connected to supervisors, team members and clients. Remote access also means security concerns have to be assessed and addressed.
Private sector companies aren't the only ones supporting telework. The State of Tennessee has instituted a telecommuting program. Governing Magazine reports that productivity is up 80% and the state has saved $6.5 million this year alone with an expected $40-60 million in profits next year from the related sale of real estate. Folks, if it's possible in government, it's possible anywhere!