Core Value: Teamwork
February 13, 2020 | BY Heshy Katz, CPA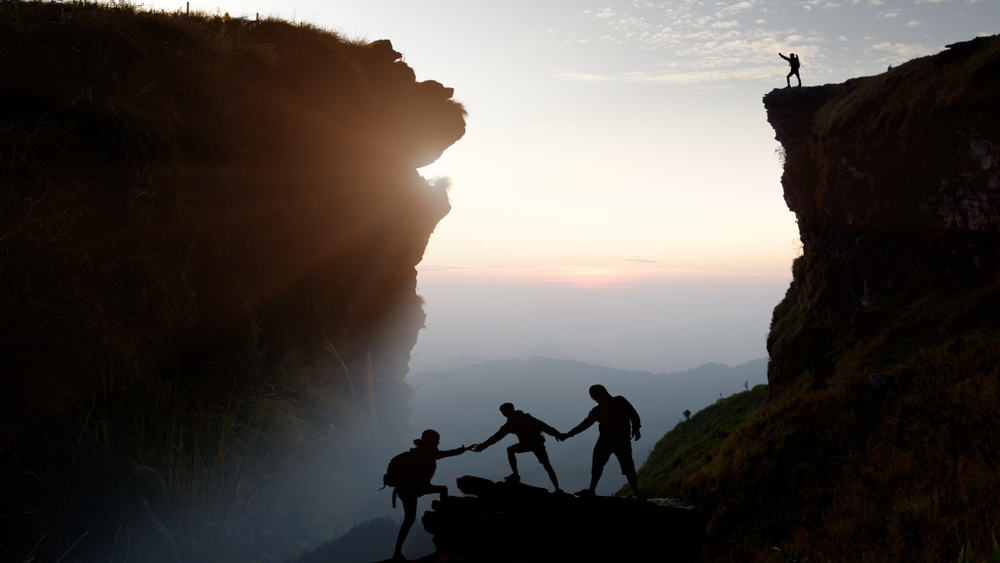 Teamwork: What does it mean to you?
Let's start with a short clip to get you thinking about what good teams can accomplish: Click here.
If you search for definitions of teamwork, you'll find a variety of them, all similar, but not quite the same.
Here are a few examples I found:
• "Teamwork is the process of working collaboratively with a group of people in order to achieve a goal. Teamwork means that people will try to cooperate, using their individual skills and providing constructive feedback, despite any personal conflict between individuals."
~ Business Dictionary
• "Work done by several associates with each doing a part but all subordinating personal prominence to the efficiency of the whole." ~ Merriam-Webster
• "The combined actions of a group of people working together effectively to achieve a goal."
~ Cambridge Dictionary
They're okay; but they don't really convey what a team, or teamwork, really is. To me, good teamwork means so much more.
It means working with others in a way that takes advantage of each team member's unique strengths to achieve results that exceed the cumulative results they each could have individually accomplished. When team members complement each other, their potential is greater than the sum of the parts. Think 1+1+1 = 5!
It means working towards a common goal by setting aside egos and personal goals for the good of the team.
It means working in a way that lifts your teammates and enables them to perform better, filling roles that are aligned and in tune with each other so that everyone pulls in the exact same direction.
It means working with teammates who are passionate about working together and easy to get along with because they care about each other.
It means collaboration and open communication in both directions, up and down, coordinated by a leader who motivates and initiates connections rather than dictates, but who also knows how and when to make the tough decisions for the good of the team. It means keeping team members in the loop and involved in the decision-making process.
And when a team works this way, the results are AMAZING! (As you may have noticed, I'm very passionate about teamwork.)
So tell me… what does teamwork mean to YOU?