Webinar Recap | Clarifying NYS Budget Impact on Universal Meals
May 10, 2023 | BY admin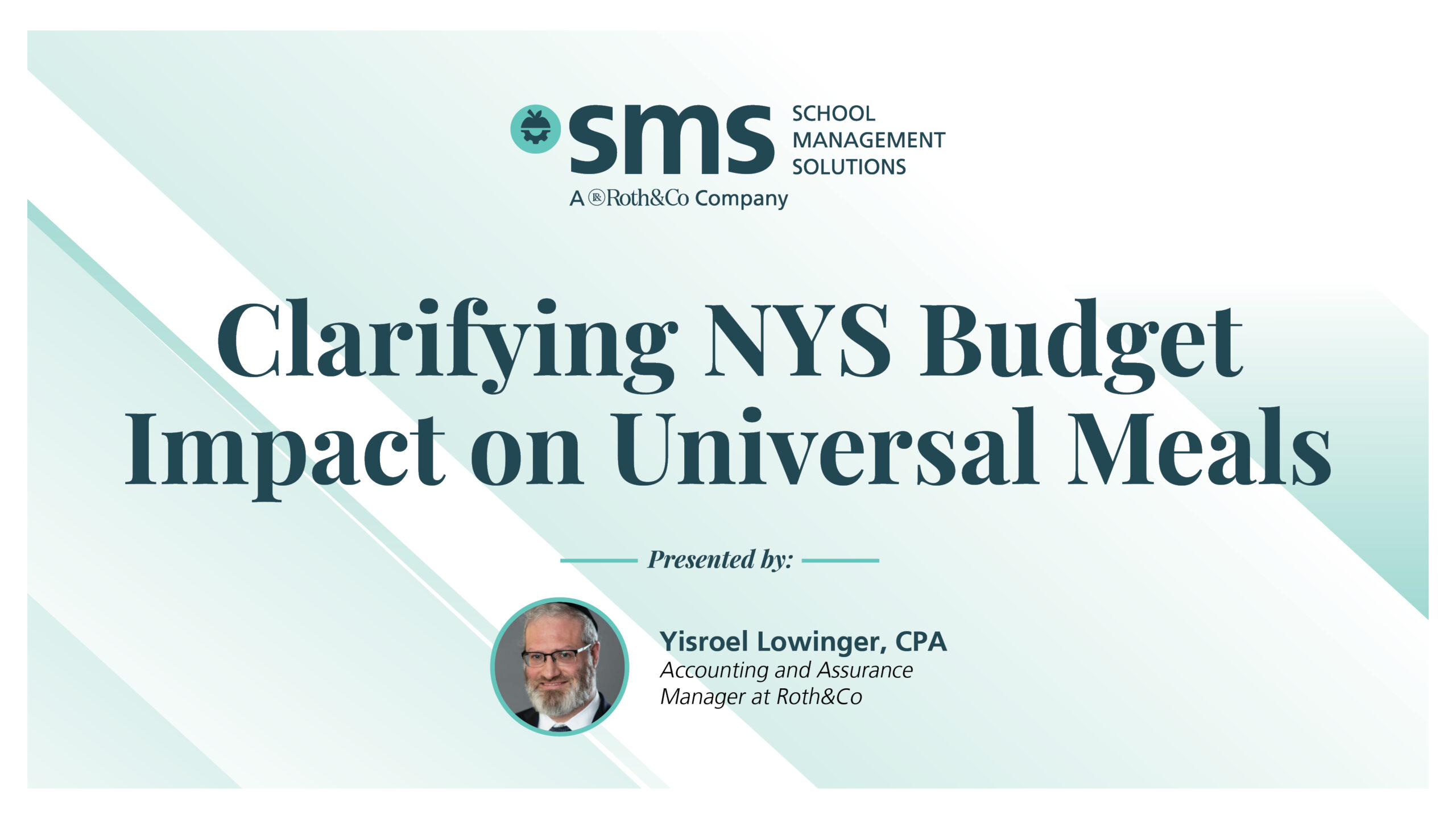 School Management Solutions, a Roth&Co affiliate, hosted a webinar yesterday featuring Roth&Co Manager Yisroel Lowinger, CPA , along with Rabbi Yehoshua Pinkus, Director of Yeshiva Services at Agudath Israel of America.

The 30-minute webinar clarified the impact of NYS' recently released budget for school meal programs. Lowinger discussed what CEP covers, who is eligible, how and when to apply, the anticipated benefits from the new NYS budget, and how summer 2023 will be affected.

Watch the video recap below:

Below are the links which were referenced in the webinar:

CEP Application '23-'24 (direct download link)

Sample Roster For DCMP (direct download link)

Sample Roster For GoAnywhere (direct download link)

GoAnywhere Access Request Form

With 20+ years' experience, SMS guides schools in all food and nutrition program needs including application assistance, procurement, program maintenance, compliance and government communications. For further guidance, please reach out to School Management Solutions at [email protected] or 718-480-5606.