The Path of Least Resistance
May 24, 2021 | BY Our Partners at Equinum Wealth Management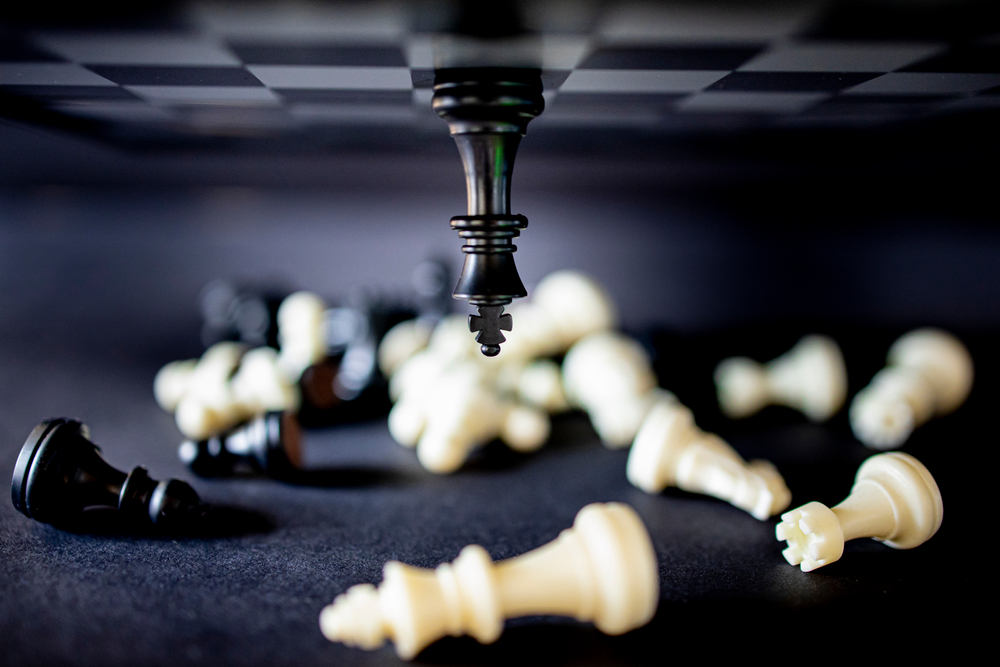 After trekking steadily upwards, the equity markets in the U.S. and around the world have hit some turbulence. While the larger indices like the S&P 500 and the Dow are only a couple of percentage points off their highs, some notable high-flyers have been taken out to the woodshed. Other "stay-at-home" darlings like Zoom, Peloton, Teladoc and others have been cut in half. The uber-famous Ark Invest Innovation ETF (ticker: ARKK), managed by its new star fund-manager, Kathy Wood, was up 358% off the lows back in March of 2020, and  has now dropped about 35% off its highs. This pales in comparison to the complete mania experienced by crypto currencies. Doge Coin, which is up thousands of percentage points for the year, has experienced 30-40% swings on a daily basis.
So why have many investors, or shall we call them speculators, embraced these wild investing themes? The answer is simple. People want to get rich quick. There are plenty of newly minted crypto millionaires out there making Tik Tok videos, and they make Warren Buffet's recent investments look lame.
But will they hold onto their millions? That remains to be seen. Historically, most who chase quick riches tend to crash and burn. Getting rich slowly, while perhaps less exciting, is definitely a smarter goal. There are a couple of ways to get there. One standard method lies in real estate, an asset class that consistently produced millionaires. But investing in real estate requires time, the ability to research and more importantly, the skill to manage your assets.
There is yet another way – perhaps an even more subdued method – to make those millions: By establishing yourself as a 401k millionaire. According to Fidelity Investments, their account roster currently includes 233,000 people holding 401k's with an account balance of $1 million or more. Fidelity also has an additional 208,000 IRA accounts assessed at the same value. Although this is only 1.6% of the $27.2 million retirement accounts they manage, it's way up from the 21,000 retirement plans, valued in the millions, that were managed in 2009.
So, what will it take for you to become a 401k millionaire?
For 2021, the contribution limit for employees is $19,500. Imagine being able to max out on this amount each year (the contribution limit tends to go up over time, but let's stick to this sum for illustrative purposes). Assuming you want to retire at age 65, here is the investment return you will need to earn in order to reach your goal:
| | |
| --- | --- |
| Starting Age | Required Returns |
| 25 | 1.08% |
| 35 | 3.15% |
| 45 | 8.14% |
| 55 | 28.31% |
You don't need to be a rocket scientist to see that the earlier you start, the better your chances are of reaching the million dollar mark. As the famous investing adage goes, "It's not timing the market, rather time in the market."
To drive this compounding point home, let's work the other way: If you max out your 401k's $19,500 and earn an average 8% return, here is the amount you would have at age 65, at various starting ages.
| | |
| --- | --- |
| Starting Age | Ending balance |
| 25 | $5,475,230.28 |
| 35 | $2,405,244.43 |
| 45 | $983,246.97 |
| 55 | $324,587.01 |
Though it may be hard to save and invest such a large sum each year, hitching your wagon to the newest crypto fad or meme stock and praying for it to go up as you keep on refreshing your browser window may not help you make it to the finish line. A balanced and fixed investment plan will do more to help you achieve the wealth and security you want.
Reach out to [email protected] to ensure that your investment accounts are aligned with your financial goals and risk tolerance.