Surviving the Storm
July 03, 2018 | BY Simcha Felder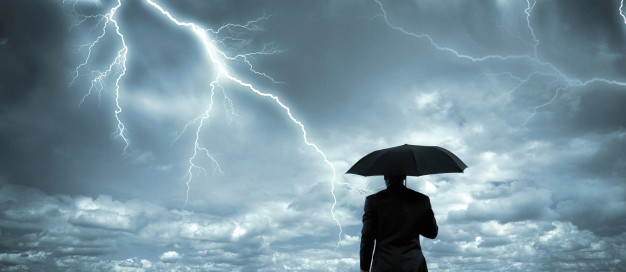 If you see four possible ways for something to go wrong, and circumvent them all- a fifth way promptly develops. Which is why any plan not amenable to change…is a bad plan.
Strong businesses must be prepared to weather the storms that will inevitably come. A company like Coca Cola Co has, which has been in business over 130 years, has seen many such downs turns, but perhaps none quite as precarious as the negative PR campaign against sugar, that in 2004 set the industry on a downward spiral that continues to this day. The recent sugar tax being imposed across the country is the latest crushing hit in a long battle that shows no sign of letting up.
Managers and CEO's have different ideas about how to adapt in uncertain times. Some choose litigation hoping to affect a turnaround. Historic rival icons Coke and Pepsi, however, stuck to their respective mission. Pepsi Co. grew its convenience food line, acquiring brands such as Doritos and Lays. Coke stayed true to their vision as a total beverage company, acquiring brands such as Honest Tea and Smart Water, and the two continued to show strong revenue while narrowly, but effectively, eluding the financial hazards the field was facing.
A strong vision provides a solid foundation, and from there flows the company's mission and strategy. When that mission is focused, well planned, and executed, a CEO can keep his company afloat, even in a storm that takes others down. An unclear mission statement is a recipe for disaster- an uncertain journey into uncharted waters.
To adjust to changing times, companies often have to re-strategize. A well-crafted mission statement makes that simpler by clarifying what you do, who benefits from this, and how you do it. Many entrepreneurs have brilliant ideas, and passion for their work, yet struggle to clearly define their daily goals. While a mission statement may be broken down into different divisions, its main purpose is to help you stay focused on what to do today to further your dreams of tomorrow.
The team at Roth&Co has the experience and business acumen to turn your vision into a mission statement that will surprise you in its breadth and simplicity, and then translate that statement into a plan that can be carried out, conveyed to connections, or delegated to employees.
In business, change is certain. Progress is not. That's why there's Roth&Co.