State of the Industry: Nursing Homes & Assisted Living Facilities in a Post-COVID-19 World
August 13, 2020 | BY admin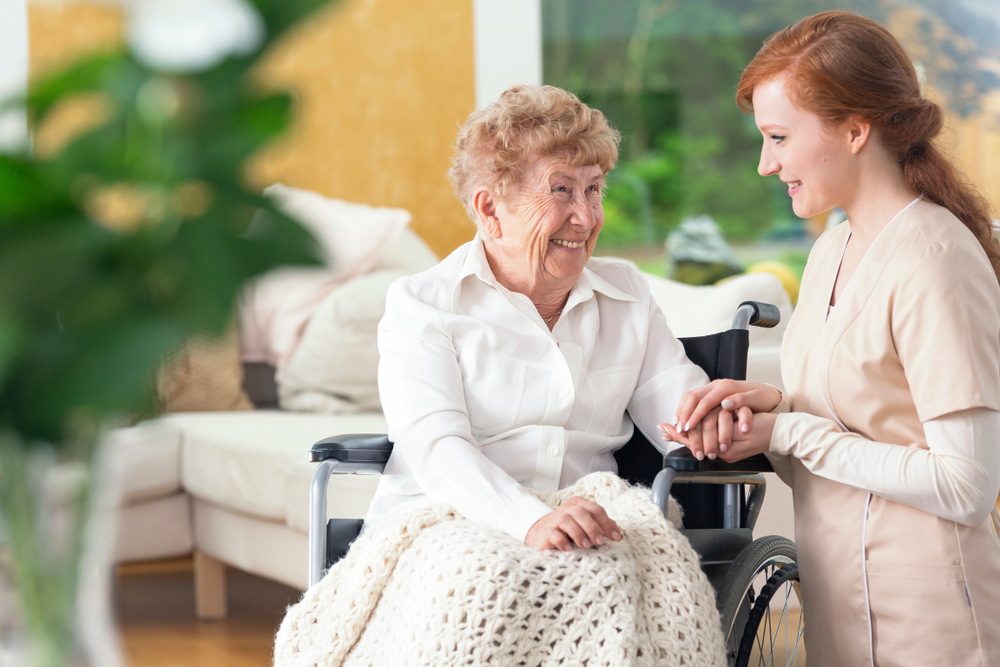 On Tuesday, August 11
th
, Roth&Co hosted a webinar titled, "State of The Industry: Nursing Homes & Assisted Living Facilities in a Post-COVID-19 World." The roundtable featured Mr. Mark Parkinson, CEO and President of the American Health Care Association (AHCA) and former Governor of Kansas, and Steve Zicherman, Managing Partner at LTC Finance, a premier healthcare firm providing centralized back office and financial advisory services. The discussion was moderated by Roth&Co Partner Moshe Schupper. You can view a full video of the webinar 
here
.
Please note that while we are sharing what we currently know, the details are still changing by the minute. We will continue to keep you updated as additional information becomes available. This material has been prepared for informational purposes only, and is not intended to provide, nor should it be relied upon for, legal or tax advice.
Here are some key takeaways:
State of the Industry
This has been the toughest year in the history of our industry. Long-term care has endured over 50,000 deaths, taking an enormous emotional toll on our front-line heroes. From the business side, we have seen an average occupancy decrease of 10%, though that number varies by location and provider type, with facilities in the Northeast reporting census loss of up to 25%.
Today, we are doing better on both fronts: Clinically, the number of new cases and deaths has dropped significantly. From a business perspective, we received enormous resources from the Federal Government which provided much-needed relief. We are beginning to see the light at the end of the tunnel.
Through the CARES Act and other programs, we have been able to secure about $20 Billion for recovery for the sector, with providers receiving an average of $800,000. For about 80% of providers, this has allowed them to keep their heads above water, and hopefully, make it through to the end of the year. About 20% of the sector, mostly in the North East, will need a lot more assistance to stay afloat. We are optimistic that we will be able to get those buildings help as well.
HHS Distribution of an Additional $5 Billion
The U.S. Department of Health & Human Services has announced that they will distribute $5 billion to homes through four different programs:
$2.5 billion will be automatically distributed to every building in the country to be used for PPE, testing and staffing. Each home can decide how to allocate these funds. The amount that each home receives will be based on whether or not it has point of site antigen machines and how many beds there are in the facility. An average size facility (with about 104 beds) which has an antigen machine will receive $90,000. Homes without machines will receive $170,000, with the additional funding intended to cover the cost of testing. CMS is very likely to require buildings in a state with an infection rate of above 5% to test their staff weekly.
$2 billion will be spent on a value-based purchasing program that will incentivize keeping buildings COVID-19 free. Every month from September 2020 through December 2020, $500 million will be distributed to homes with an equal or better case count than their community average. It is expected to be about $70,000 a month per building. Each month will be considered individually, so a building may be eligible even if it was not previously. COVID-19-only wings and buildings will not be included in the total case count.
$250 million will be used to reimburse facilities with COVID-19-only wings or buildings. As of now, it only includes reimbursement of future expenses. We are advocating for reimbursement for past expenses as well.
$250 million will be designated to fund collaboration with outside groups to keep COVID-19 case count down. Currently, the details of this fund remains undefined.
Targeted Funds for New York & New Jersey Homes
We are actively advocating for COVID-19 hotspot payments in the next stimulus plan. While nothing specific has been proposed, the President's comments have been supportive, so we are hopeful.
This is a lesson on the importance of relationships with local government. In some states, our ability to influence governors and legislatures is greater than in others. We need to do better politically in New York and New Jersey to receive the support we need, when we need it. This starts with being a united association.
Liability Protection
Majority Leader Mitch McConnell has included helpful language that protects skilled nursing and assisted living facilities by shielding them from any liability unless it is intentional or gross neglect. The legislation would limit the amount of recovery, ensuring that it does not exceed the amount in actual damages. It also moves litigation to federal court, which is very helpful since the most punitive damages have occurred in state courts. Normally, this would be difficult to get adopted, but Senator McConnell has declared it as his number one priority and will not let the bill pass without it.
Change of Ownership
New owners who have trouble accessing HHS funds that were distributed to former owners can sign up to receive the funds through a new portal, expected to open by Friday, August 14th.
If you are an AHCA member seeking assistance, you can email AHCA directly at 
[email protected]
. In your email, please include building details as well the funds you would like to receive.
Deal-Making
While we saw a complete halt in all activity in April and May, the market bounced back as government support became clear. Activity right now is the same as it was before COVID-19 hit. There is interest in buying, equity is available, and banks consider the sector as a secure space to put their money. There is a little more diligence, but overall, players are ready to engage.
Returning to Pre-COVID-19 Levels:
Most facilities have seen a weekly occupancy decline of about 1%, beginning mid-March and continuing through June 1st. Increasing our numbers relies on two factors:
Hospitals will need to start accepting patients for elective surgeries to create our post-acute business.
The public will need to regain the confidence needed to send family members back to our buildings.
Unfortunately, these two processes will take time. We expect the occupancy rates to remain stagnant through most of 2020.
The Long-Lasting Effects of COVID-19
We are expecting the release of a vaccine in January 2021, as well as proven therapeutic treatments for COVID-19. We are also hoping that by March 2021, the pandemic will be behind us, and that we will slowly grow both business and confidence levels.
The Election Ramifications
Polls currently predict that the upcoming election will deliver both the House and the Senate to Democratic control. This usually means greater access to funding, but with more oversight. Conversely, Republican control means less funding and less regulation. A bipartisan government is best for our sector as it moderates both funding and regulation.
Regardless of who wins this election, we expect a large amount of government oversight. There will be hearing after hearing on what went wrong and how it can be fixed. Our job is to ensure that the solutions that are helpful, get adopted. We are hoping for government support for proven infection control measures, like re-configuring our facilities to enable more private rooms and more collaborative survey systems that provide better data.
Last Words to Skilled Nursing & Assisted Living Facility Operators
These are the roughest five months of the sector. Congratulations on making it through and not giving up. You did a tremendous job. Our story is not over yet; we are expecting a rough 5 – 7 upcoming months. However, know that you are not alone. Every operator is experiencing the same thing. The AHCA is backing us up and the Government is behind us. We will get through this tougher.
This material has been prepared for informational purposes only, and is not intended to provide, nor should it be relied upon for, legal or tax advice. If you have any specific legal or tax questions regarding this content or related issues, please consult with your professional legal or tax advisor.