Roth&Co Once Again Named in List of Top 300 Accounting Firms
September 10, 2019 | BY admin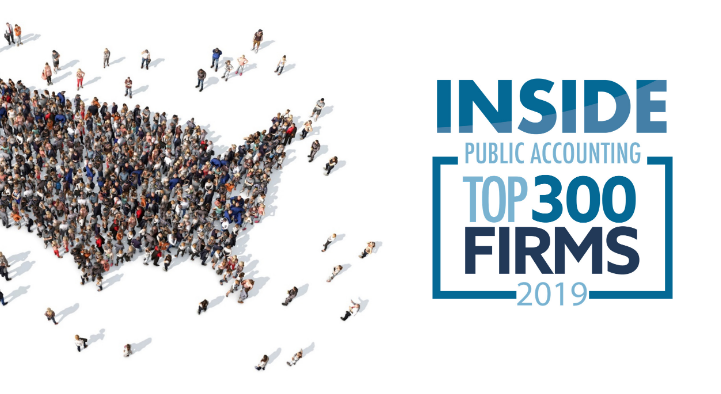 Roth&Co is honored to once again to be listed on Inside Public Accounting's annual ranking of the top 300 accounting firms in the country. Inside Public Accounting is a highly regarded independent publication, which produces one of the most comprehensive benchmarking reports in the industry. Roth&Co has been listed as one of the top 300 firms three years in a row, and they have steadily moved up the ranks to become one of the most respected and valued firms in their class.
When asked about the continued growth and success of Roth&Co, Co-Managing Partner Zacharia Waxler replied "Here at Roth&Co, we have always believed that the success of our firm is tied to the success of the community." He continued, "We therefore take enormous pride in the dozens of community members we employ and the hundreds of local businesses that we have guided towards success."
Much of Roth&Co's steady growth can be attributed to their attention to the community, and them working to actively satisfy the needs of its members. From sponsoring community events and conferences to hosting public workshops and seminars, Roth&Co makes it a priority to provide the people of the community with the services that they need.
In this vein, Roth&Co has recently begun offering outsourced CFO services, ideal for businesses that need a CFO, but do not have the resources to maintain one in-house. They also provide not-for-profit compliance services, for schools to ensure that they are meeting all government regulations and standards. Their robust tax resolution services for businesses and individuals help with IRS negotiations, lien removals, and government tax audits. They are also ever expanding the Advisory Services that they offer, to include supplying formal business valuations, litigation support, due diligence, and quality of earnings reports, among their wide breadth of other services.
In their own words, Roth&Co "has been carefully guiding businesses through the complicated maze of the financial world," and for over 40 years they've continually looked for ways to provide additional resources for its clients and community members.
Roth&Co was founded in 1978 by Abe Roth, with a vision of building a firm on a set of values designed not just to create a better future for its clients and employees, but to positively impact our community and the world around us. Over four decades later, Roth&Co now has four locations, relationships that span more than four decades, and over 100 specialized employees ready to serve as trusted guides through the complicated maze of the financial world. For more information or to speak with a professional, visit www.rothcocpa.com or call 718-236-1600