New York Divorces from Federal Opportunity Zone Legislation
May 04, 2021 | BY admin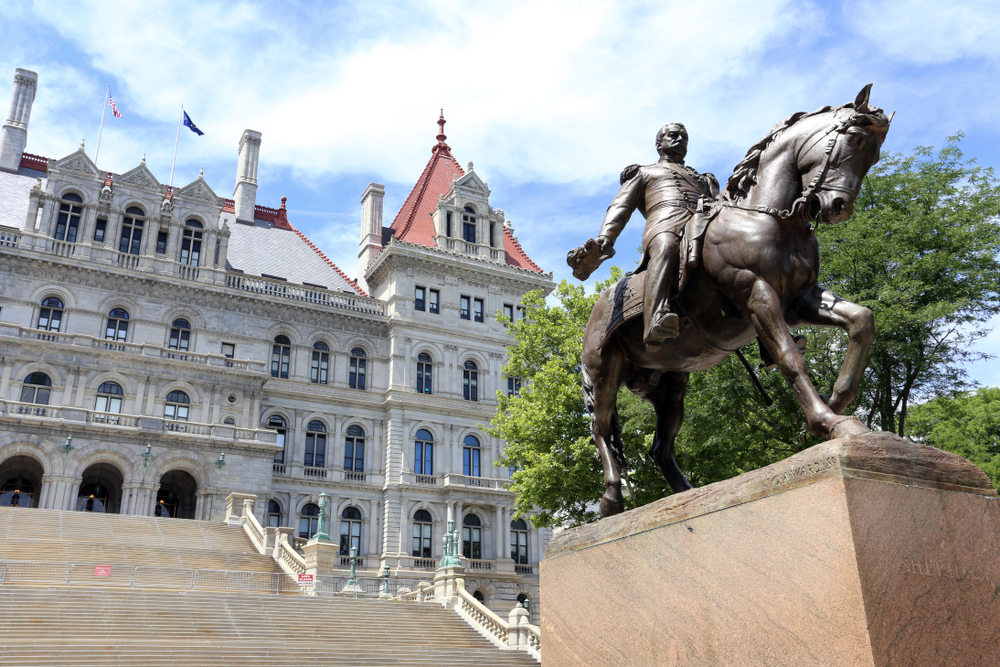 'Opportunity Zones' are part of an economic development initiative rolled out in 2017 as part of the 2018 Tax Cuts and Jobs Act, and were supposed to be a win-win proposition from the Federal Government. The goal was to encourage investment in the development of low-income neighborhoods and to spur economic growth and job creation in low-income communities. In exchange for their investment in these low-income zones, investors were offered significant capital gain tax deferrals and discounts.
New York designated 514 "low-income community" census tracts as Opportunity Zones. The three major benefits of investing in these sites include:
1) Tax deferrals on original capital gains through 2026
2) Eligibility for partial exclusions of 10% or 15% if the investment was held for longer than five or seven years, respectively
3) No tax on the appreciation of investments held for over 10 years (known as "the ten-year benefit")
But taxes are always subject to change, and the New York State fiscal year 2022 budget did just that. New legislation "decouples" New York from the federal income tax deferral available for investments in Opportunity Zones beginning in January of 2021. Because of the new legislation, a New York investor with a gain in 2021 will lose the Opportunity Zones tax benefits they would have accrued for New York tax purposes.
This change means that any eligible gain earned in 2021 that is deferred for federal purposes will be added back in when calculating a taxpayer's taxable income for New York purposes. In 2026, when the gain becomes subject to federal income, it will be excluded from the New York taxable income, so New York will only tax the gain once. This provision is effective for taxable years beginning on or after January 1, 2021.
Important Considerations:
> 2020 capital gains that are still eligible to be deferred for federal purposes will also be eligible in New York, if the 180-day condition is maintained. The original initiative requires that the taxpayer invest the realized capital gain dollars into a qualified Opportunity Zone with 180 days from the date of the sale or exchange of appreciated property.
> New Yorkers with gains disbursed through a K-1, or a flow-through entity, like a partnership or trust, still have a few months to reinvest 2020 gains in 2021 and receive both the federal and New York tax benefits.
> There is the possibility that when tax on the deferred gain is due in 2026, the taxpayer will have tax due in their state of residence, but no offsetting credit for the taxes paid to New York in 2021. This looks a lot like double taxation.
> President Biden has indicated that he intends to increase the tax rate on capital gains. This may mean higher capital gains' tax rates in 2026.
> Finally (and on a positive note) the wording of the legislation does not indicate that New York has decoupled from the 10-year benefit. Gains from the sale of an Opportunity Zone investment may still be eligible for exclusion from income for both federal and New York purposes, assuming the requisite 10-year holding period is met.
In light of these changes, Roth&Co recommends those considering or participating in an Opportunity Zone fund to speak to their financial advisor to see how the new bill affects their investment.
Roth&Co is committed to keeping you informed of all provisions that may benefit you, your business or your organization. We will provide more information as it becomes available.
This material has been prepared for informational purposes only, and is not intended to provide, nor should it be relied upon for legal or tax advice. If you have any specific legal or tax questions regarding this content or related issues, please consult with your professional legal or tax advisor.