Failure Isn't Fatal
August 01, 2018 | BY admin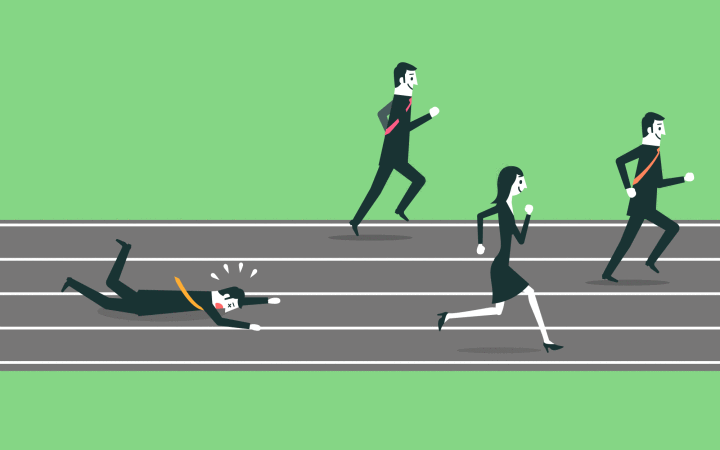 "Don't worry about failure," advises a successful CEO, "you only have to be right once."
Both true and misleading, the statement inspires entrepreneurs to keep fighting past the initial failures that are the hallmark of new enterprise. Get past that and numerous skills to master present themselves.
In any business the primary goal is the same- succinctly stated, we aim to create, communicate and deliver value to a target market at a profit.
At the most basic level every business owner is trying to do the same 4 things.
Product management: Improving the tangible or intangible value you wish to deliver to a welcoming and loyal customer base.
Customer management: Knowing your customer base. Who is your target market? The demographics and psychographics of your ideal customer will help you both brand and deliver your product successfully.
Branding: Identifying company values and communicating them to the public. Before attempting to educate the public, you'll have to be able to answer these few simple questions to yourself: Why are customers going to like this? Why will they adopt this? Why is it better than the traditional way? How do I best identify and communicate our shared values and inspire excitement they are likely to share?
Profitability: Keeping and measuring data is paramount in generating revenue. Understanding the metrics of production costs vs. other business expenses will compel decisiveness about how best to drive profitability. At different times reducing costs, or increasing turnover, productivity or efficiency can be the right answer. You may also choose to expand into new market sectors, or develop new products or services.
Finding all these proficiencies in one human proves difficult, which is why business owners hire employees whom they hope will excel where they lag. But people management can sometimes prove more complicated than product and data management put together. In a recent survey of over 2,000 employees in the marketing sector 83% experienced what they consider poor management with 59% reporting having left a job due to it.
On entrepreneurship, a successful CEO advised, "Failure and invention are inseparable twins. To invent is to experiment- to do it successfully you cannot be failure averse." It should be your intention to streamline the experience of failure to only those failures that pave the road to success.