Employee Motivation During the COVID Pandemic
December 14, 2020 | BY Simcha Felder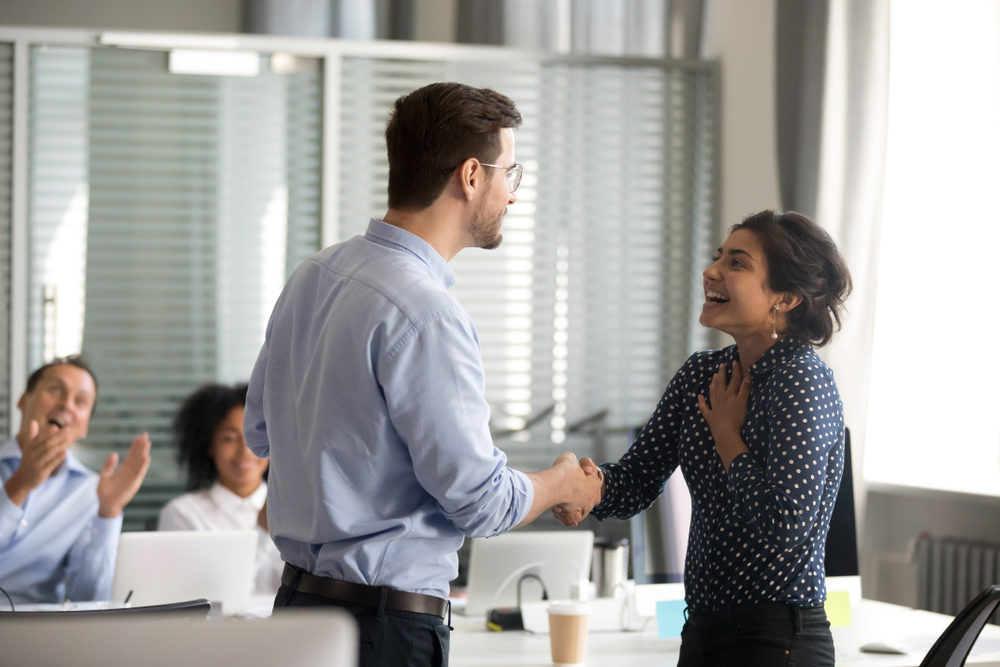 As the COVID-19 pandemic continues to disrupt work environments across the globe, business leaders should be aware of how they can motivate employees and improve morale. Increased stress, frustration and loneliness have lowered morale at many firms. Low employee morale can result in poorer work quality and employees who are more disengaged.
Business leaders and academics have studied what motivates people at work for years and different leaders have proposed different theories. In the Harvard Business Review, authors Lindsay McGregor and Neel Doshi identify six motivators – three positive and three negative – that influence work performance and motivation.
Play is when an employee is motivated by the work itself because they enjoy the activities of the work.
Purpose is when an employee values the work's impact.
Potential is when the work enhances an employee's future employment potential, i.e. promotion or advancement.
Emotional pressure such as fear, peer pressure, and shame.
Economic pressure is when an employee works to gain a reward or avoid a punishment.
Inertia is when an employee continues working because they worked yesterday and the day before, however they can't explain why they are actually working.
The work of many researchers has found that the first three motives tend to increase performance, while the latter three hurt it. Companies with successful business cultures — from Southwest Airlines to Trader Joe's — tend to maximize the good motives, while minimizing the bad ones.
As a result of the COVID pandemic, emotional pressure and economic pressure have increased for almost all employees as people worry about losing their jobs, paying their rent and protecting their health. Likewise, many employees are seeing their positive motivators threatened as they are finding it more difficult to connect with colleagues and clients. For example, employees may miss problem-solving with colleagues or face-to-face interaction with clients. The nature of communication and teamwork is changing in most work environments, whether employees are working remotely or not, and your employees may be questioning how much they enjoy these new changes.
So, what can you do to build and maintain a high-performing culture that continues to motivate your employees in this ever-changing world?
Effective Communication. It seems simple, but the more information you can share and the better you can communicate, the more your employees will feel valued. Remember that communication is a two-way street and in an evolving business climate, getting feedback from employees can help you determine what works and what does not. Soliciting ideas from employees reinforces your commitment to them.
Routine Meetings. With so much uncertainty in the world, developing a few routines can be reassuring. Holding a short reflection meeting with your team once a week, either in-person or through an online video platform, helps employees feel less isolated. It can also be an excellent way to encourage collaboration between employees and gives you an opportunity to recognize exceptional staff and their contributions.
Give Employees Freedom, Trust and Flexibility. Our world is in flux and many employees may need flexibility balancing their work lives with their personal lives. Be flexible and loosen some work restrictions where you can. That flexibility should also extend to employees' roles. Think about where employees could be free to experiment and make that clear. Trust your employees to fulfill their potential and you will see your employees' motivation renewed.
It is important for businesses to remember that a crisis, such as COVID, tests a company's leadership and culture. Many new values can be formed under the strain, and it is a unique opportunity for employees to gain new perspectives on their organization and its leadership. The actions you take can help reinforce your employees' trust in the organization and improve their performance at a difficult time.  It can also help create a better culture that will carry on when the crisis is over.
How you react in the face of crisis and uncertainty can strengthen your business for years to come, so seize the opportunity.