January 24, 2019 | BY admin
Hershy joined Roth&Co in 2019, bringing over 15 years of public accounting experience to his role as Partner at the firm.
EXPERIENCE
Prior to joining Roth&Co, Hershy spent eight years at Ernst & Young, where he was an Executive Director in the firm's audit practice.
Hershy has experience advising publicly traded REITs and large privately held Real Estate Funds. His real estate experience spans entities with a wide variety of underlying asset types including office, multi-family, hospitality, internationally based assets, and hard to value opportunity fund assets.
In addition, Hershy was a member of Ernst & Young's quality network. In this role, Hershy worked with audit teams across the region, who consulted with him for guidance on complex auditing matters, and supported quality initiatives in response to the Public Company Accounting Oversight Board and internal quality reviews.
Hershy also has valuable experience working across a range of industries including, hospitality, media and entertainment, consumer products and alternative energy.
EDUCATION
Hershy holds a degree in Accounting from Ocean County College, and a Master's degree from Beth Medrash Govoha.
Hershy is a member of the American Institute of Certified Public Accountants, as well as the New Jersey Society of Certified Public Accountants, and is a Certified Public Accountant in both New York and New Jersey.
ACCOMPLISHMENTS
1. Leading audit engagements of large public companies, advising these companies on complex accounting matters, and presenting to their audit committees.
2. Operating as a regular instructor at Ernst & Young's regional trainings as well as at accounting and auditing executive events.
3. Recognized for mentoring skills, received his region's top coaching award.
BEYOND ROTH&CO
When not in the office, Hershy enjoys spending time with his family in Lakewood.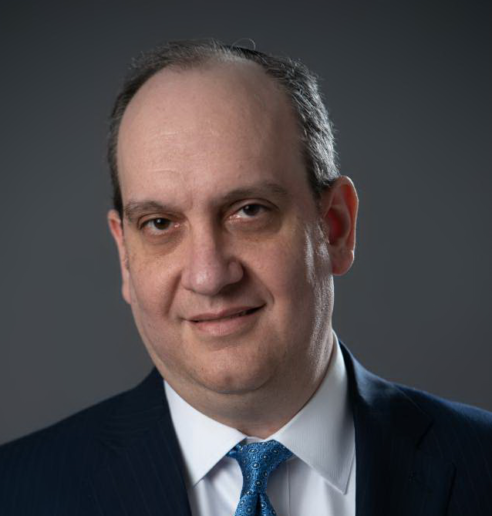 March 07, 2016 | BY admin
Moshe is a partner in the firm's New York office, bringing a breadth of accounting experience from many different fields. Moshe has been working at Roth&Co since 2008, starting in the tax department, and is now currently a partner in the firm. Prior to 2008, Moshe worked for 4 years in a large non-profit.
Moshe's background provides him the unique ability to simultaneously look at a client's situation from both the tax and financial statement perspectives. This multi faceted approach helps Moshe confidently navigate any issues or questions a client may have.
Experience
Moshe has experience with accounting, taxes, and audits in a variety of industries, including non-profits, healthcare, real estate, commercial enterprises, and service organizations.
Education and Accomplishments
Moshe graduated from Brooklyn College with a Bachelors of Science Degree in Accountancy.
He is an esteemed member of the:
-American Institute of Certified Public Accountants
-Institute of Internal Auditors
-New York State Society of CPAs
Outside of Roth&Co
Moshe lives in Marine Park, Brooklyn, and enjoys spending time with his wife and 3 sons.